Case Study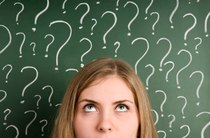 YouGov's online qualitative exploration revealed that consumers are intrigued by the idea of connected TV.
> Read More
Case Study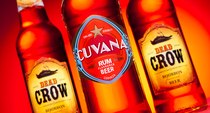 YouGov product development research contributed to the inception of two new spirit flavoured beers now on the market.
> Read More
Qualitative Research
The YouGov Qualitative offering is all about deep and on-going consumer engagement. Whilst we regularly use classic research methods such as focus groups, depth interviews and ideation workshops, where we really add value is in online qualitative interaction.
By engaging online with consumers we use technology to bring people together in their own environment to get fresh and authentic insight, free from group fatigue.
Advantages of YouGov's qualitative approach include:
A smarter way to do qualitative research; capturing behaviour in a real life situation (on the mobile, tablet, laptop) where consumers are and when they are making decisions
A high level of disclosure as the anonymity of an online environment encourages a free exchange of often very emotional and sensitive testimony
Flexibility to run research over one hour or many weeks, we use our online tools to fit into consumers lifestyles allowing them to update information when they have something genuine to say
The convenience of the online medium means we can conduct more complex, multi-staged or iterative projects quickly and cost effectively
YouGov's 350,000 strong UK panel (as well as our international network) means that we can find consumers in almost any niche and bring them together into a qualitative project
Seamless integration of qualitative and quantitative research on projects with a wider brief
The qualitative team at YouGov recently trialled a research app to assess how the advantages of smartphones technology could be used in research. Access the abridged version of a longer piece written exclusively for Admap
Our services include:
Online groups – bringing people together quickly and easily at a set point in time for an interactive discussion using many types of stimulus and tools including concepts, ads and packaging.
Forums and communities – a gradual release of information over days or weeks replicates the experience of an online conversation, and is great for capturing real time behaviour and decision making.
Hybrid Groups - a blend of traditional and online methods to get closer to customers both on and off-line.
Smart Ethnography - using our online tools to develop in-depth conversations with consumers on a one-on-one basis over weeks or months. We use video, photos and diaries to bring the experience to life.
Film Store – our in-house film service allows for high quality video diaries, vox pops and memorable research output for use in workshops and presentations.
OmniPlus - a unique set of qualitative research services to supplement its regular omnibus surveys, enabling clients to generate deeper insight into omnibus results.